Students have more on their minds than just course material.
[slideshow]
When I walked in to my workplace this morning, these posters (see slideshow above) were up all around the school, a new campaign courtesy of the Osgoode Feminist Collective (formerly known as the Osgoode Women's Caucus, they changed their name a few years ago).  You can find the group on Facebook, here, and read a little more about the campaign there.
Other student activities in other places:
The Fredricton (NB) Youth Feminists, speaking out about sexualization at school via dress codes. Find them at @YouthFeminists.  Here is an article about this struggle (FYF were also engaged in the ongoing struggle for abortion access in NB):
Beirne explains why she believes the dress code is reflective of [slut shaming]: "The dress code says that we [the girls] can't show our undergarments or our midriffs… Aside from that, the only other thing it says is that we have to dress modestly, and that is a problem, because 'modesty' can mean different things to different teachers."

"Basically, this ambiguity allows the teachers to force their own ideas of 'modesty' on us even if our infraction isn't in the dress code, and they can publicly humiliate you for it too."
London, on the streets, protesting tuition fees, demanding free higher education.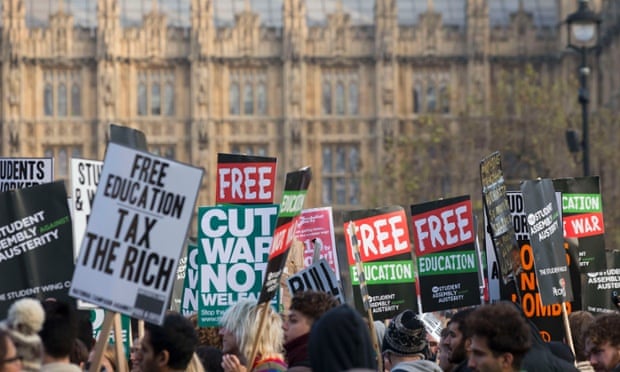 photo via the Guardian
At Yale Law School, students wrote an open letter responding to YLS prof Jed Rubenfeld's piece in the NYTimes on campus rape.  The open letter is at HuffPo, here, but you have to scroll down to find it.