Ok, make law VISUALLY appealing?
Over at Stanford, they have started a program in Legal Tech & Design. Law Design Tech | The Program for Legal Tech & Design I like this for a variety of reasons – i do love visualizations, there are clear teaching/learning possibilities, but mainly because of the possibilities for public legal education.    Here are 5 things i liked (some of the links below are to Margaret Hagan's personal site – she's one of the main movers behind the Program).
Cool visuals
1.  I love this one (there were a set of them and taken together they really give you a sense of the process).
(see below at #5 for more from this series)
2.  And who can resist these "Drawn Law Cases" (by Margaret Hagan and on her personal site)?
Teaching/Learning
3  Margaret Hagan offers her vision of law flowcharts.  Whether instructor or student generated, these fit so clearly with my own learning method for doctrinal information.  I torment my students with very sober looking flowcharts (made with xmind), but imagine if I could make them look like this! [this one is US tax law based, because I know that the tax people don't think I spend nearly enough time on tax in my posts]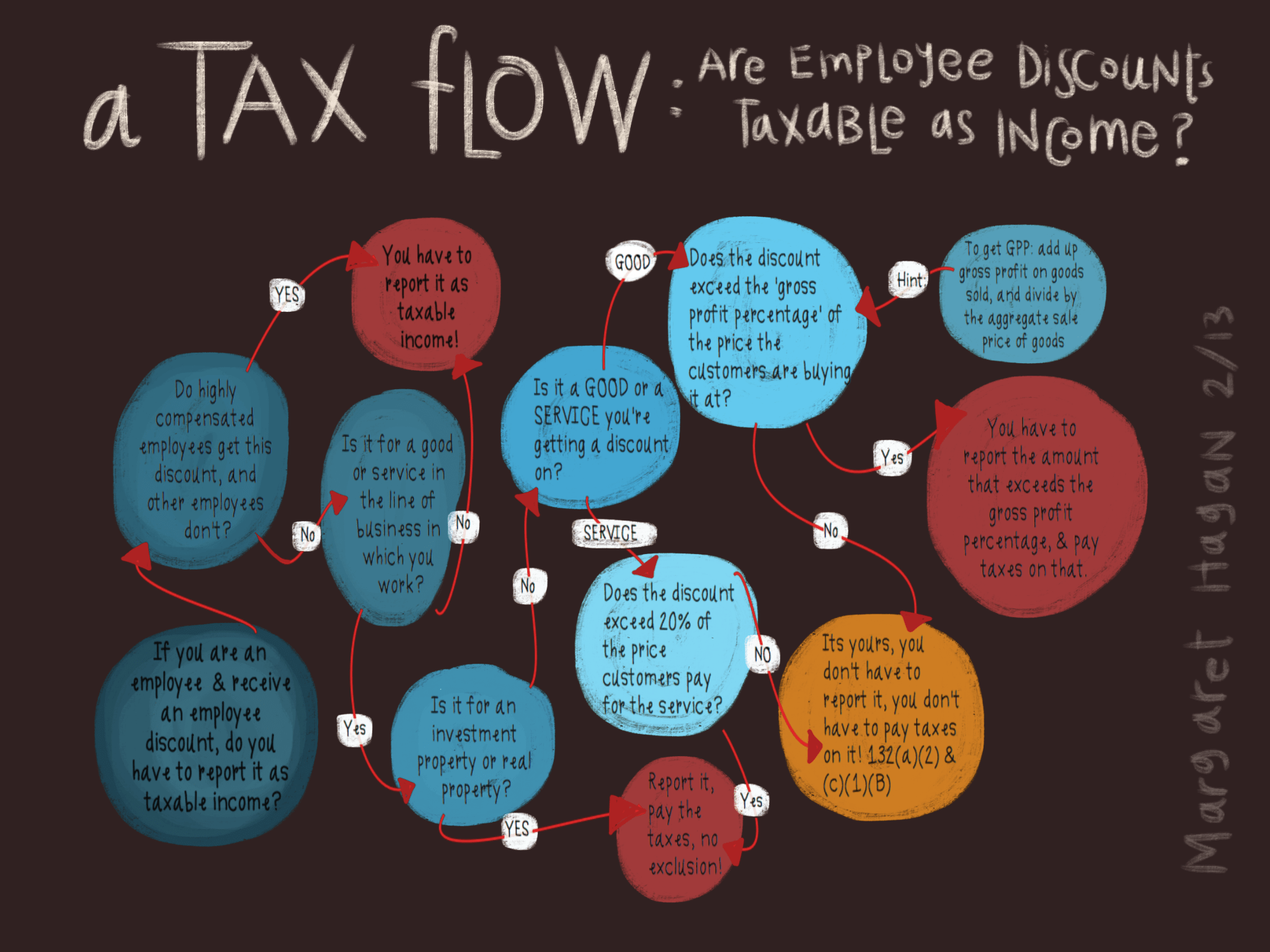 4  The PLTD does have a legal design toolbox, here.  Lots of information, tools, suggestions.
Law+Design for Public Good
5. The PLTD hosted a hackathon on immigration law: http://www.legaltechdesign.com/fwd-us-immigration-hackathon-2/ that produced the "immigration story" above.
Hagan mentored a team:
Our goal was to create a visualization app that would empower immigrants to tell their personal story in a share-able, if not viral way.  The point was to make the complicated (if not, outright broken) immigration system visible, and in human terms rather than in cold, formal, legalistic ways.
Read more from Hagan's account here. 
See more "hands on design events" from the Centre, here.  including one about making wikipedia's new draft trademark policy more user friendly, and a class which will take on the task of visuals for end of life planning.
Bonus: Flicking through Margaret Hagan's tumblr led me to this post – describing a "role playing game" called "Accused" based on real techniques of psychological coercion.  Try clicking through to the game.  I can't say you'll like it, but you definitely learn something!
Enjoy.