Conference dates: May 25 and 26, 2021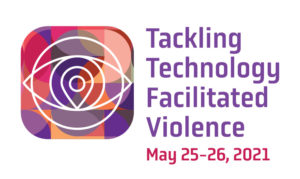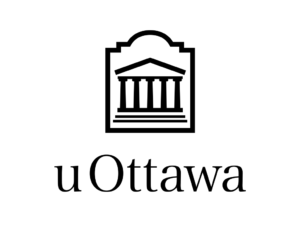 Osgoode Hall Law School at York University and the eQuality Project (Faculty of Law, University of Ottawa) present a two-day conference centred around technology-facilitated violence.
A series of panels will take place leading up to the conference. The first panel event, Thinking Intersectionally, took place on April 6.
The second panel event, Deplatforming Misogyny, will take place on April 28. The conversation will feature Cynthia Khoo, Emily Laidlaw, and Molly Reynolds, and will be moderated by Rosel Kim. Visit this page for details and to RSVP.
---
As technology evolves and becomes increasingly ubiquitous in our digital society, so too does its use to facilitate violence. The invention of digital cameras enabled the proliferation of child pornography and voyeurism (Department of Justice, 2002); the growing use of smartphones and social media gave rise to digital stalking and online harassment (Citizen Lab, 2018; Megarry, 2014); and now AI and machine learning have fueled the non-consensual creation of synthetic pornography, or deepfakes (Chesney & Citron, 2018). As these examples show, technology-facilitated violence (TFV) is an expansive, dynamic and rapidly evolving harm. Bailey and Mathen have defined it as "a spectrum of behaviours carried out at least in some part through digital communications technologies" (2017, 3), including actions that cause physical or psychological harm.
TFV poses significant public policy challenges. Social science evidence suggests that women and girls are disproportionately affected by TFV, undermining gender equality and women's full participation in society (Powell & Henry, 2017). The prevalence of TFV can be seen as a function of shifting dynamics of power and privilege in a digital world, where technology is deployed to complement existing means of exerting control over women and other marginalized groups. Among other things, TFV can isolate victims with serious consequences for their mental health and overall well-being.
In many respects, Canada has been at the forefront of this issue, including through its leadership on the Charlevoix Commitment to End Sexual and Gender-Based Violence, Abuse and Harassment in Digital Contexts. However, there is currently a patchwork of legal solutions, social supports, corporate interventions, and educational material available to those working in this area and those experiencing TFV. There is a need for Canadian-based research to ground grassroots and civil society initiatives, as well as domestic policy responses.
Our two-day event will bring together experienced and emerging scholars, legal practitioners, policymakers, and civil society organizations from around the world to share and create knowledge on TFV and the particular challenges it presents. Our goals are to strengthen Canadian networks, research, and collaboration on emerging issues in the area, while ensuring that existing and emerging Canadian scholars continue to be at the centre of global conversations on identifying and addressing the harms of TFV through policy, law, education, and cultural change. Importantly, we will create a rare space for scholars to better understand the needs of community organizations, policymakers, and others working on the ground to address the harms caused by TFV.